オーストラリア滞在記①
2019.05.10
【4月29日 遠藤 歩華さんからの便りです】
Hello, everyone! I'm Honoka Endoh.
I came to Australia to study English and experience a lot of things which I can't do in Japan.
I came here on April 15th. It has been two weeks since I arrived. So I'm getting used to my host family and my life (without going to school). I had a week to spend with my host family before I started my school. I would like to talk about my host family and the part of what we did.
First, I'll introduce my host family.
I have very good host mother, father and two younger sisters (6 and 11 years old). They always care about me. And also we have a gentle dog and a cute cat. I had been very nervous before I came here. But now, I am very excited to live in Australia thanks to my host family.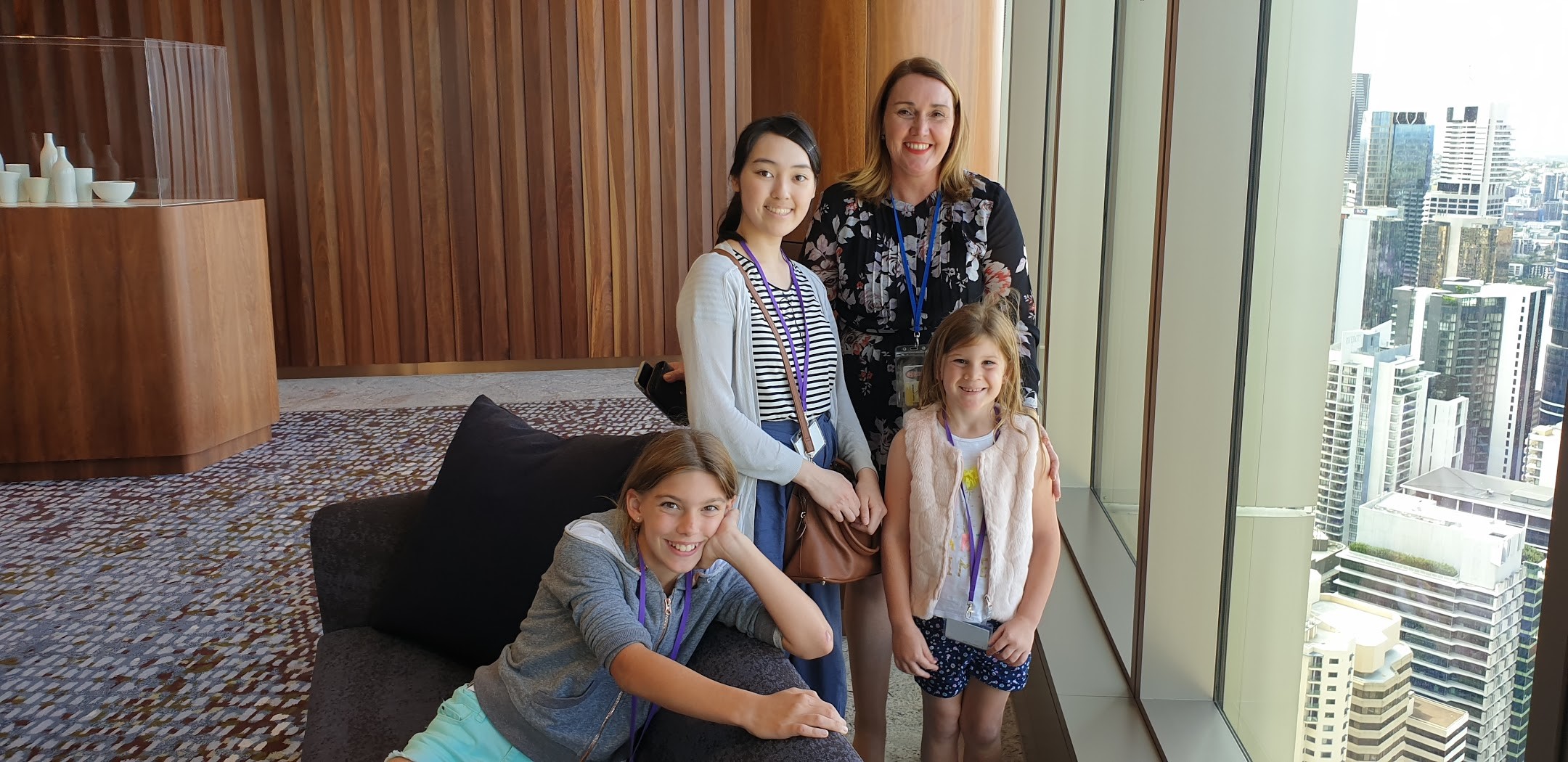 (We visited my host mother's office.)
Second I'll talk about what I did during holiday.
1.We went to South Bank Parklands. It is a very big recreational facility that has cafes, restaurants, big wheel, pool and so on. We took a ride on the wheel there. The view was so good! I could see all of the center of the Brisbane!! Then I could see a very beautiful night viewing.

2.My 7th day (April 21st) was so busy! The day was Easter and.. my host sister's birthday!! I did Easter egg hunt in the morning. Many chocolates were hidden in the yard. And we collected them with our baskets. My basket became full of chocolates!
In the afternoon, we held her birthday party!! I was very surprised because her relatives and friends gathered to celebrate her birthday. I made Karaage and Tamagoyaki for her birthday. I was happy that they were glad to eat my dishes and I could introduce them to Japanese food. I could experience the difference of how to celebrate the birthday between Australia and Japan. The day was so exciting.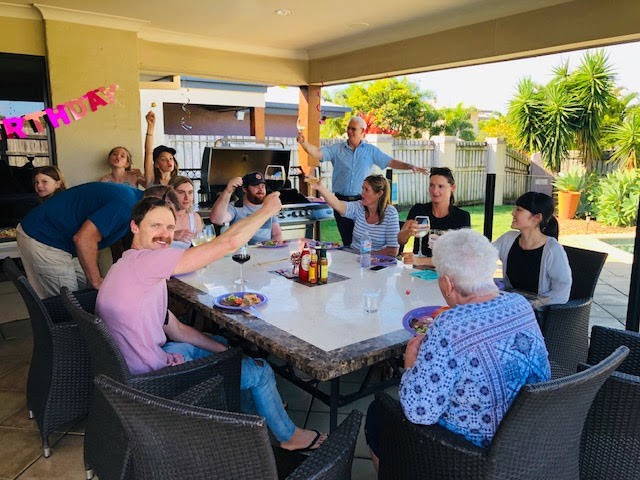 3.We went to Chermside. It is the biggest shopping mall in Brisbane. The mall is three stories. One and two stories are shop floor and third story is restaurant floor. I was very excited because it has so many shops! There was "Daiso", too! Almost all things were same as Japan. And there were Japanese staff as well. So I feel like I'm in Japan while I was in Daiso.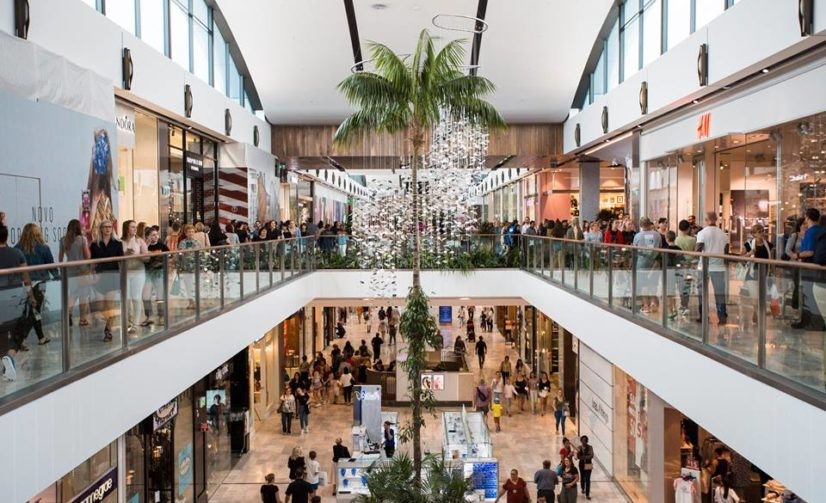 Recently I feel that it is difficult to live with only English. Everyone speak very fast and there are many words which I haven't heard. So it is hard for me to understand what they say and respond to them. I make it a habit to bring a small notebook everywhere to remember the new words. I'll study hard to speak English fluently as fast as I can!
Thank you very much for reading through to the end. See you next month!
Honoka Endoh
2019/04/29