オーストラリア滞在記②
2019.05.23
2019.05.21
Hello, everyone!
I'm Yoshie Aoki.
I came to Australia to improve my English and make many friends from foreign countries. But it's difficult to make friends because some people speak so fast and use slang and I can't understand what they say. Also, I can't make my self understood because of my bad pronunciation and my poor vocabulary. However I can make friends a little. They are kind to me, and help me. I hope I can make more friend!
First, I'm going to talk about my host family. They are from Sri Lanka. A puppy came to my house about two weeks ago, and a grandmother came to my house just one week ago from Sri Lanka.
My host mother cooks Sri Lanka dishes. They are sometimes spicy, but tasty!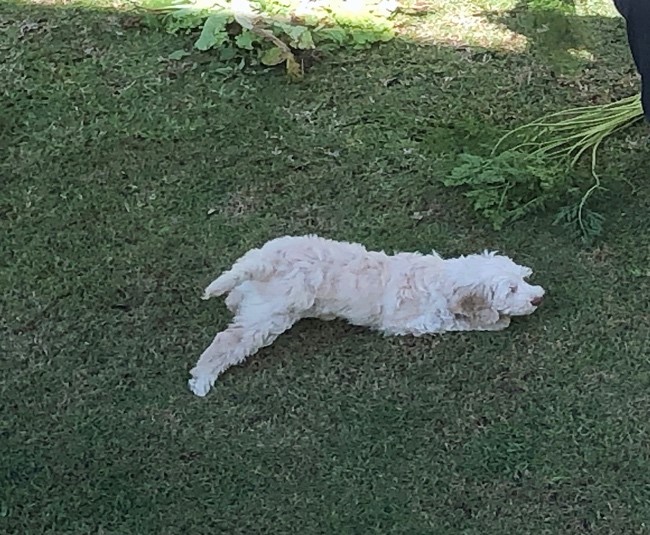 (This is the puppy!! He is very cute!)
In Easter day, I went to parents' friend's house. They are also Sri Lankan. In the house, Chinese family is also staying. We tried to find the chocolates shaped eggs in the living room. After finding all of them, we share them and played a lot of games together! It was a nice day!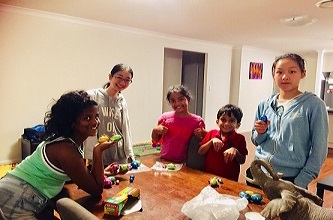 I surprised when I did email exchange with my friends.They sent me 'u', 'r', 'tmrw' and 'BTW'.
These are abbreviations and they mean 'you', 'are', 'tomorrow' and 'by the way'.
I'm interested in them. I will try to use them little by little!
Thank you for reading at the end!
See you next month.
Yoshie Aoki