オーストラリア滞在記⑥
2019.08.30
Hello, every one!
I'm Yoshie Aoki.
There was a holiday in early July, and my host mother's grandchild came and slept over for 4 days. We went to the park and played together. I also petted and fed the horses of my host mother's friend. Feeding the horses was a bit scary, but it was exciting!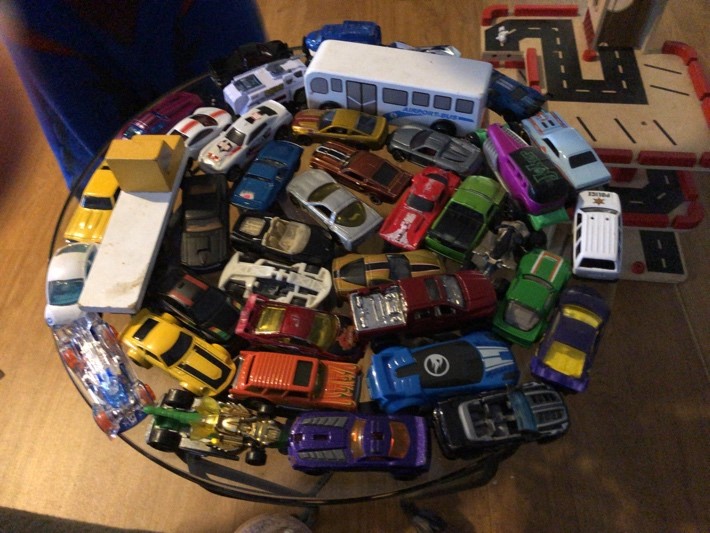 (My host mother's grandchild filled a side table with a lot of car toys.)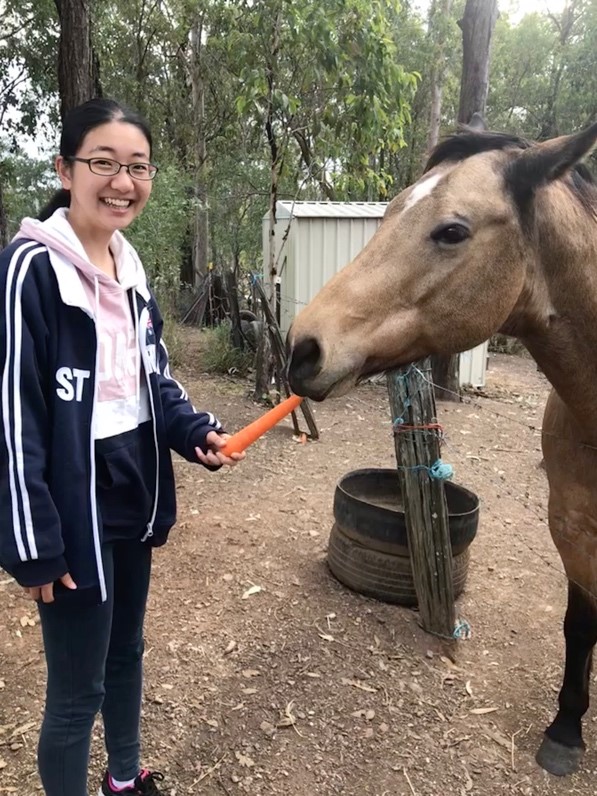 Team3 started from 15th of July. I got a paper at the beginning of term3.
 My friends and My host brother said the people who got top score in each subjects can get that paper, and it was signed by the Math class teacher, so I think I got a good score in Math.
 I was surprised because I thought I couldn't do  well and got B on Math, but I want to get an A on the next Math exam!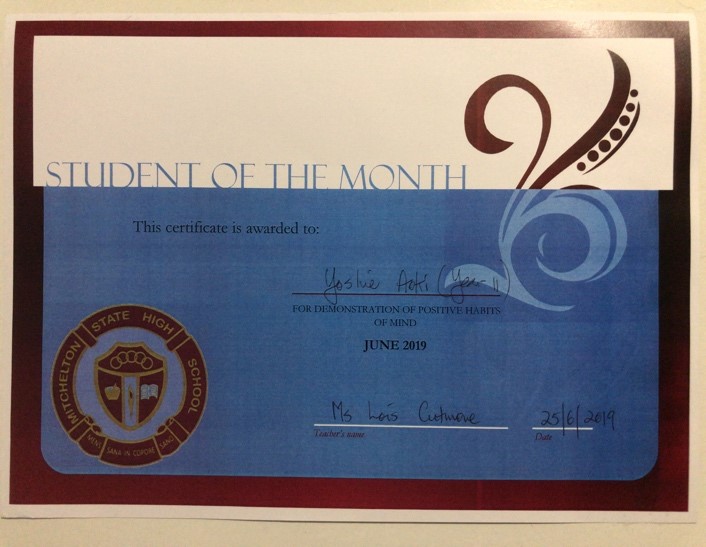 From term3 New students came to school, and I made friends with an Italian girl. She is so pretty, but she is in Australia for only 3 months.
When I talk with her, she sometimes doesn't pronounce H sound in Italian accent. For instance, she wanted to tell me 'hangry', but I heard it 'angry'.
Though it's a little bit difficult to communicate, I want to make a lot of memories with her before she goes back to Italy.
By the way, I'll introduce the words that local people often use but I didn't learn in Japan.
First when they are surprised or disappointed, they say ''Oh, boy'', ''Oh, man'', ''What the hell''and ''Jeez''. I think they are like Japanese ''Maji'' or ''Yaba''.
Second when something is not going well, they say ''Come on!''
These words are used many situations. I want to try to say one of those words someday!
Thank you for reading at the end. See you next month!
Yoshie Aoki