オーストラリア滞在記⑧
2019.09.30
Hello, everyone!
I'm Yoshie Aoki.
On the 22nd of September, my Italian friend went back to Italy.
On the previous day, I slept over with four friends including her. That night was a special day for us. We talked a lot, played with cards, watched a movie, took pictures and gave her presents and letters. We also wrote some sentences on her souvenir. I hope it will remind her of us in Italy.
The last day, we said goodbye to her. I felt so sad, but I promised to go to Italy after graduate.
I'm looking forward to meeting her again!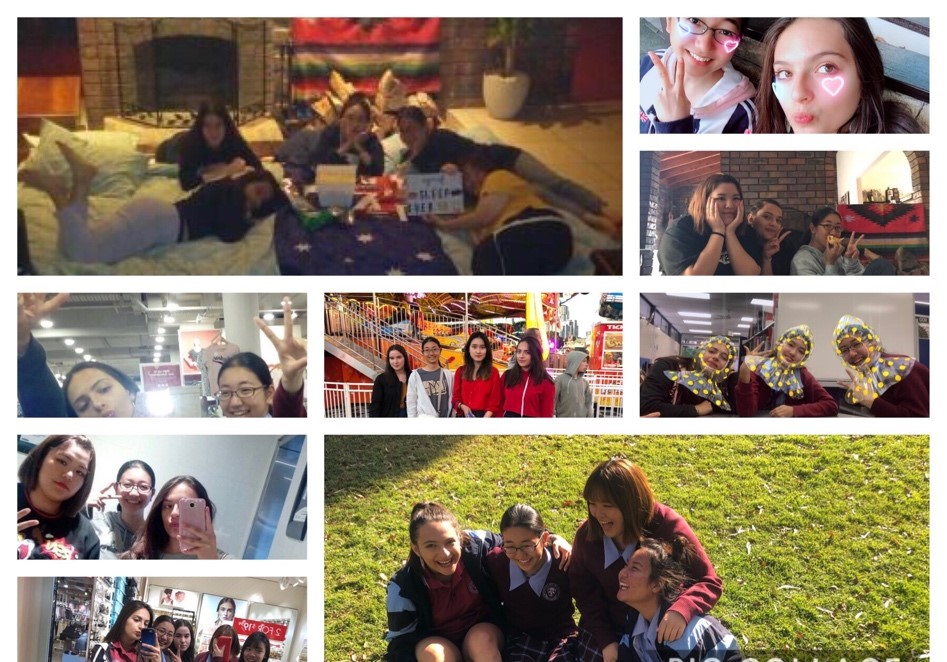 Next I'm going to tell you about my subjects.
I take Math, English, Chemistry, Biology, Art and Alternate.
In Math class, we have studied arithmetic sequences, logarithmic functions and derivatives and so on. This term's math exam was easier than last term's, so fortunately I got on A.
There are only international students in my English class, and the teacher is Chinese. So it's easier to understand the class, but assessment is still hard.
We learned and wrote about persuasive essay in term 2. It was difficult to write persuasive essay, and the supporter helped me.
In this term 3, I read  'Unpolished Gem', and presented one character's feeling in front of my classmates. It was my first presentation in Australia, so I was nervous. The score I got was better score than I thought, so I'm happy.
In Chemistry class, we learned mole, PH, atom and bonding.
In term 3, we had an assignment. We chose 1 claim, decided research question, summarized three journals and wrote conclusion. I wrote about ethanol and biodiesel, but deciding research question and finding journals was so hard and took so much time.
In Biology class, we learned respiration, brain and kidney.  We also dissected rats. The teacher prepared 6 rats, and we divided into 6 group. I dissected with an Australian friend. We could learn organs with real ones.
In art class, I drew three people, three landscapes and three objects. I drew them with pencil, charcoal and chalk. Using charcoal was the most difficult material to draw, but it's good for making shadow.
Alternate class is like a free study, and I can study whatever I want. I usually do assignments and study for exams.
I have many exams in next term, so I'll study harder.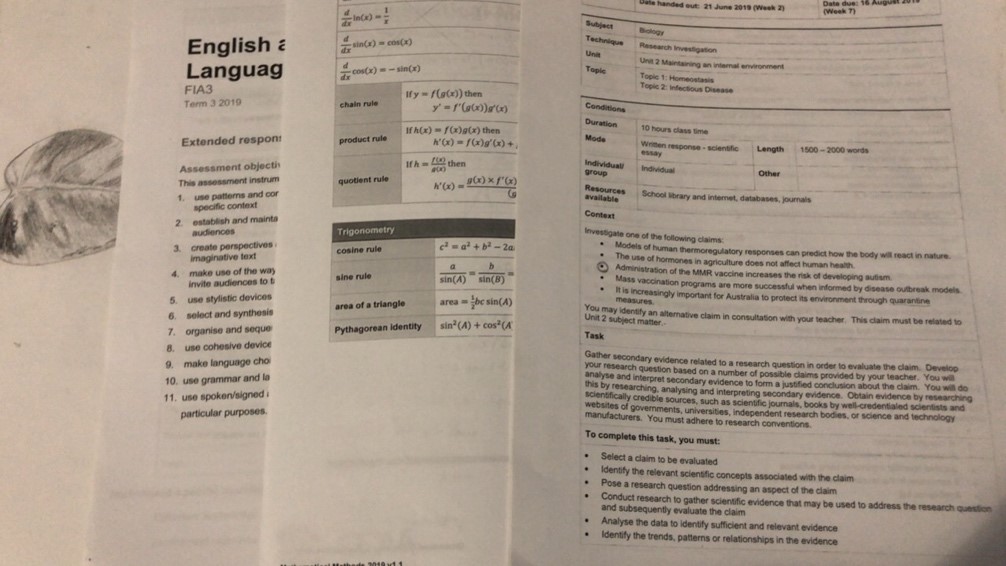 Thank you for reading at the end. See you next month.
Yoshie Aoki