オーストラリア滞在記⑮
2020.02.25
Hello everyone!
I'm Yoshie Aoki.
Our school had a swimming carnival on 31st of January.
The temperature was around 30 on that day. It was good for swimmers, but not for me… I was so hot.
I was giving the disks out, from 1st to 6th place, to those who have finished swimming.
There are three house colors: pegasus(green), scorpius(blue) and centaurus(yellow). These teams were competing against each other.
My friends were also giving out the disks with me. When we had free time, we chatted under the shade. It was much cooler than standing in the sun.
The funny thing was some boys were running in water, not swimming! Surprisingly, they were actually fast!!
Finally, the swimming carnival finished, and the centaurus team won!!
After the swimming, the year 12s gathered for a photo, as it was the last swimming carnival.
It was a great day for a swimming carnival, and I enjoyed it!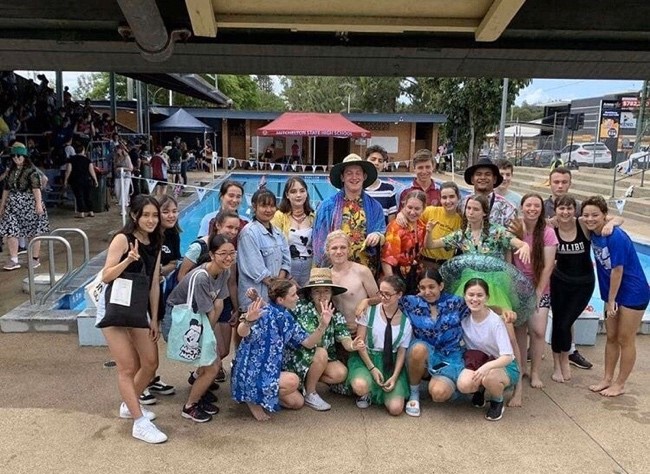 By the way, Valentine's day was a lit bit different from Japan.
In Australia, some students sold chocolates, roses, balloons and so on, but I didn't see anyone who bought chocolates and gave them to their friends. They just gave chocolates and roses to only their boyfriend or girlfriend. Valentine's day is not a big event for most of them.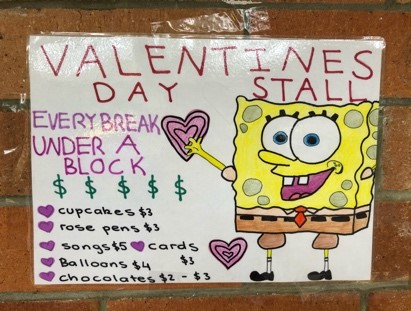 (a menu on a wall)
In Japan, in general, girls gave chocolates to boys, but my host mother said that boys give chocolates to girls in Australia. Then I thought, what did they do on White day, but surprisingly, white day doesn't exist in Australia! It only exists in Asia!
I got a lolly and a piece of paper. The paper had a sentence which was related to Valentine's day from a teacher. The sentence stated that ''Your lips look so lonely… Would they like to meet mine?'' It was actually kind of embarrassing, but we showed the papers to each other, and it was fun! I like Valentine's day in Australia, though they don't give chocolates to their friends.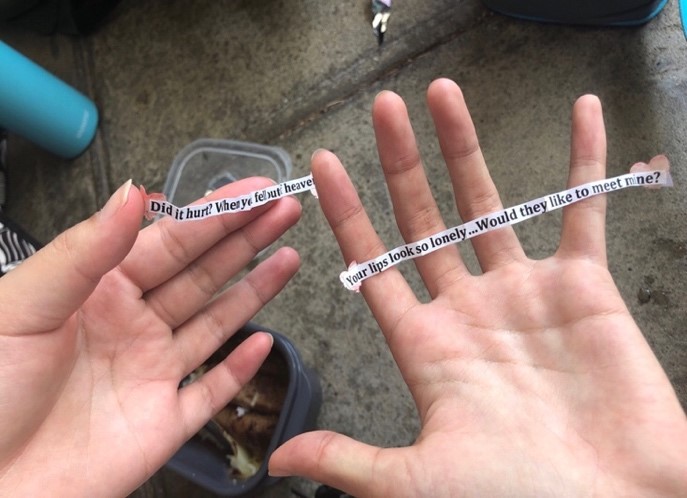 Thank you for reading at the end. See you next month!
Yoshie Aoki