第1回
2018.04.18
Hello, everyone!
I`m Yui Akai.
I`m in Australia to improve my English skills, to widen width of the interest and to learn about Australian culture.
I came to Australia on 11th April.
MY host family came to pick me up at the airport.
I was very nervous while on the airplane.
But, this feeling became changing as excitingly when I looked at smiles of host family.
There are Mom, Dad, a brother and twins.
They like music very much.
So, music is always playing in the car.
I like this time.
Although story changes, do you know ANZAC Day?
It is one of important public holidays.
"ANZAC" is abbreviation of Australia and New Zeeland Army Crops.
Every year on 25th April, Australian people memorialize the soldiers of the Australia and New Zealand corps who bravely fought in the Gallipoli Campaign during the First World War and people who worked for the country at that time.
In recent years, it is becoming the memorial day for all of Australian soldiers who participated in past wars.
Actually, I went ANZAC Day Service which held in the Brisbane city with my host family.
We left home at 3.15am.
Too early!
It is because it will start at 4.28am.
It seems to be in accordance with the time of landing at Gallipoli.
Although it`s dark and raining, many people were coming.
We heard speech and saw soldiers.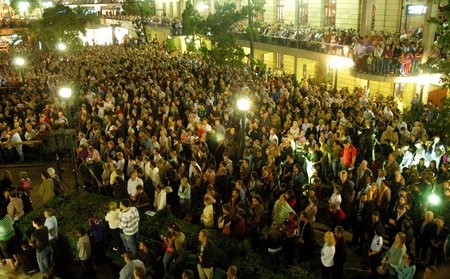 You know, the flower in the below picture is Poppy.
It is a symbol of ANZAC Day.
It is derived from the fact that many Poppies bloomed on the battlefield after the Gallipoli Campaign was over.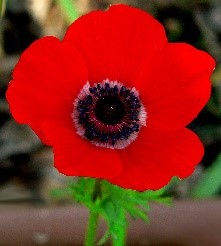 And, I made ANZAC Biscuits.
ANZAC Biscuits were made by soldier`s wives for soldiers going to war.
It is so delicious:)
It was a very valuable experience!
Thank you for reading to the end!!
See you next month.
30/04/18
Yui Akai