第7回
2018.07.31
Hello everyone!
I'm Yui Akai.
Are you enjoying the summer vacation?
Our vacation was for 2 weeks from June 30th to July 15th.
Today, I'm going to talk about how to spend my vacation.
From July 9th to 11th, I went to camp with my host family.
Walking around in the forest and the river, I found many kinds of animals such as kangaroo and funny shaped trees and rocks.
It was so interesting for me XD
During the break time we played some board games such as "SEQUENCE" "BOGANOLOGY" "PHASE 10TM" and "SKIP-BO".
I played these games for the first time but they were so funny games!
In the night, we played campfire and grilled the marshmallows and are.
We also saw the stars, the Milky Way and the shooting star.
On July 14th, I went to festival with my friend.
There many kinds of festival in Australia such as music festival, food festival, fireworks festival and show.
I went the show.
Besides stalls and fireworks there were animal shows and circuses and there were also many attractions.

We look a show of snakes and a circus and eat many things.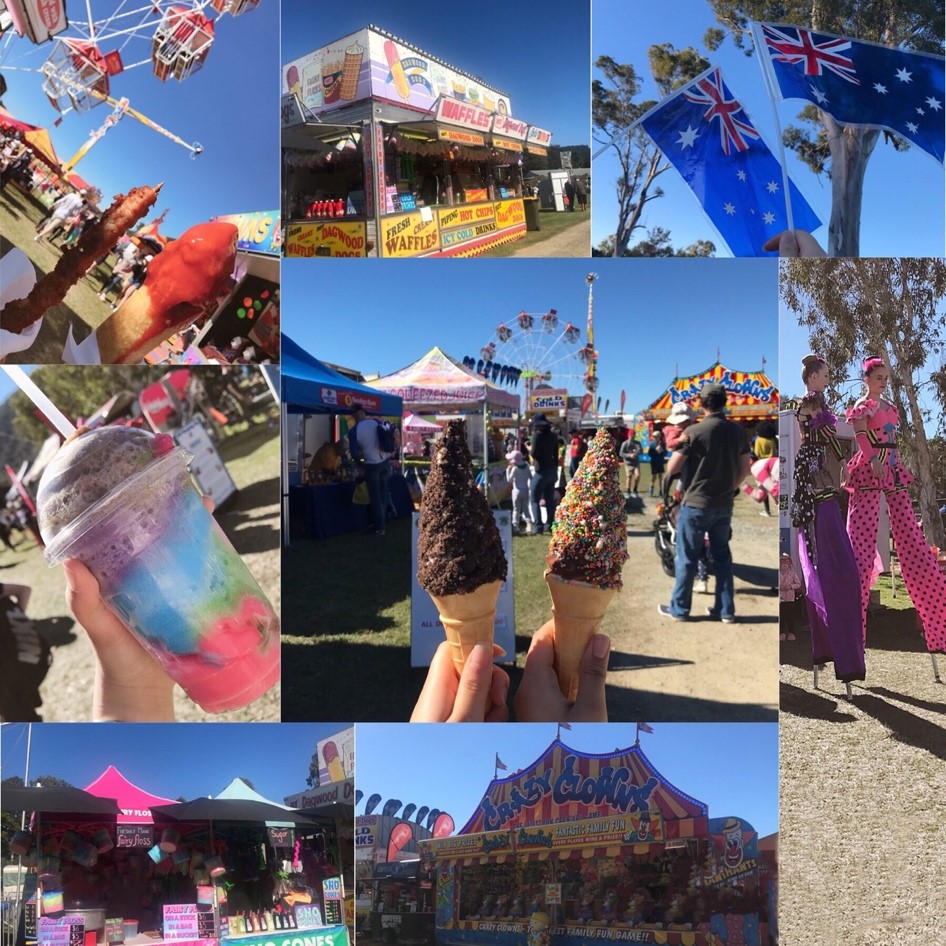 Various things were different from Japan and it was interesting!!
Thank you for reading at the end!
See you next month.
Yui Akai