第9回
2018.08.31
Hello everyone!
I'm Yui Akai.
I joined a school camp.
We were divided into several teams, and our team tried various activities with the goal of cooperating with teammates and trying new things.
I got a lot of new interesting experiences that I think I didn't think to experience by myself.
The most impressive activity was canoeing.
 We played the game with the ball while canoeing and our team could move boats faster gradually and it was fun.
And, I could see the inside of the water and it was beautiful.
We also enjoyed various athletics.
But, I was scared the higher one.
We stayed one night at the tent.
We felt very cold and freezing at the morning and night, but it was fun to cook meals, watch the beautiful stars and surround campfire with my teammate.
Although it was only a week I could get many new experience and friends.
I introduced about show last month.
I went to biggest show of Queensland for celebrating the arrival of spring.
So, I'd like to tell you a little about the state of the show. 
There are many interesting animals, foods and attraction.
Especially huge hamburger and strawberry ice cream which is cooked with only Australian ingredients are famous.
I couldn't eat hamburger, but I ate the strawberry ice cream.
It had some layers of different taste and it was very tasty.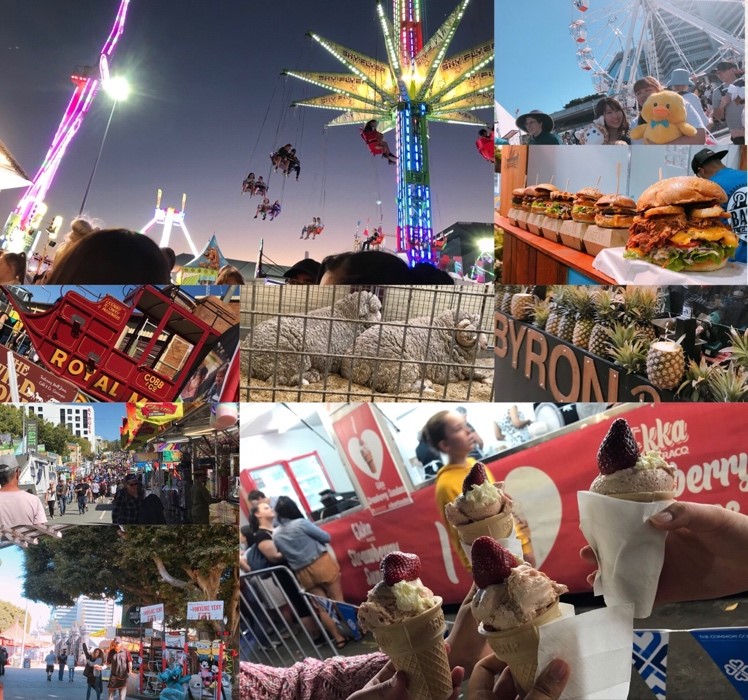 Thank you for reading at the end‼︎
See you next month.
31/08/2018
Yui Akai