第10回
2018.10.10
Hi everyone!
I'm Sayuri Kondo.
At the beginning of last month, I went to Cairns for the first time. The deepest impression of this trip was the Great Barrier Reef. I had wanted to go there since I was little and finally, that wish came true. I did snorkeling in the Great Barrier Reef, which means I swam with Aussie fish!! Also, my group was lucky and we could see a turtle! They were so beautiful. I am going to visit Cairns again someday.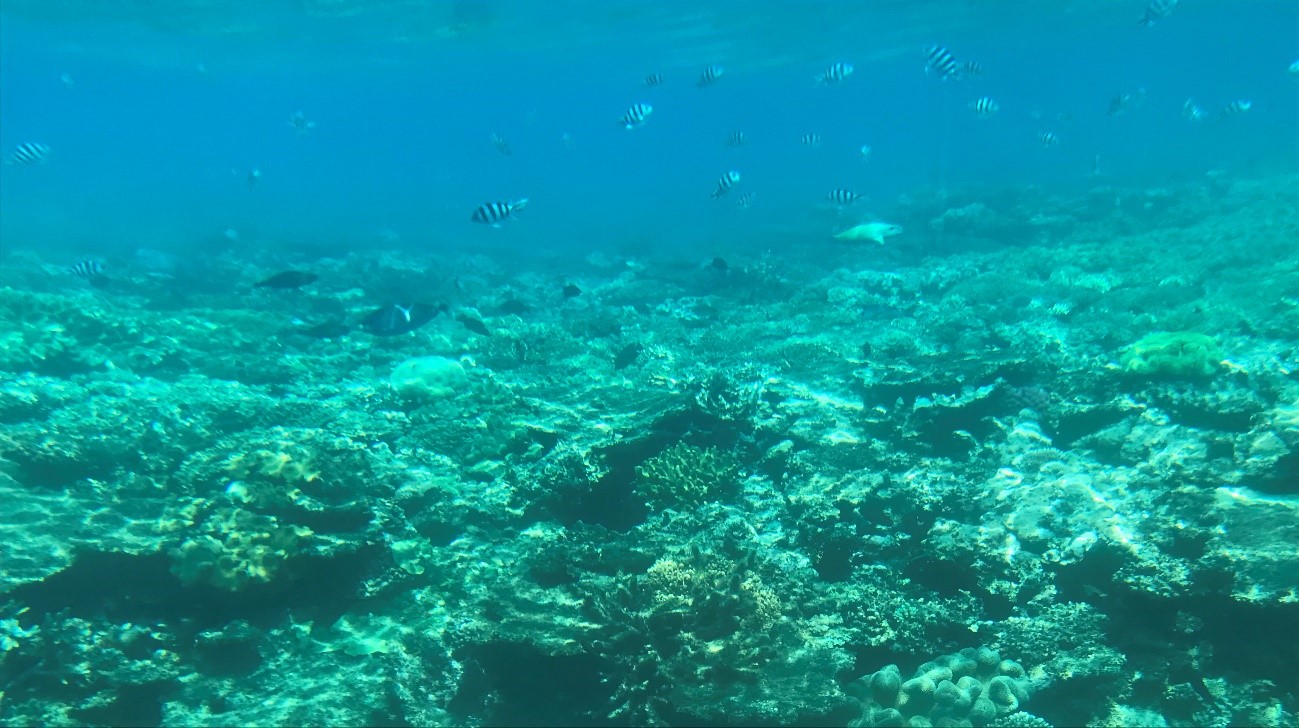 Actually, 17th September was my birthday. On the night of 14th, a lot of friends celebrated my birthday with me. My birthday was Monday but I did not have school because I am a senior grade student. So, I went shopping to the city with my close friend. She bought me a beautiful dress as a birthday present and we had a delicious lunch. After I went home, my host mother cooked South African dinner for me because my host parents come from South Africa. It was awesome. She also organized seventeen beautiful candles on the table because I have turned seventeen. The cake was also perfect. I loved it. On this day a lot of people sent me birthday messages and I felt that I was a lucky girl. All in all, I enjoyed my birthday in Australia.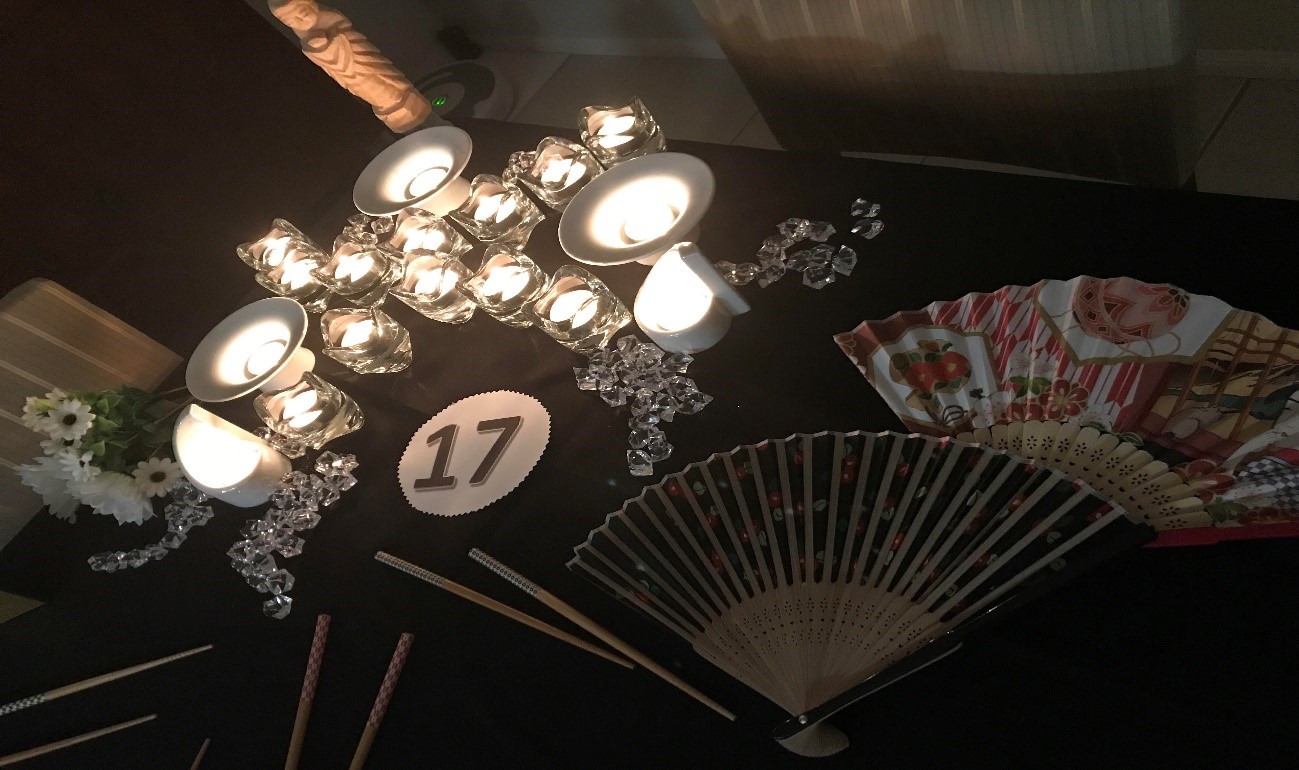 On the last day of term 3, we had a "Multicultural Day". It was the day when we shared our countries' culture. I thought it is similar to school festival in Japan because there were some food stalls and a parade. In the opening ceremony, I did a dance performance with Japanese friends, which was the dance class assignment of last term. We fixed and practiced a lot from the beginning of this term. It was sometimes hard but most of the practices were really fun and they were one of my best memories in Australia. After the performance, a lot of friends came and said to us, "You guys are awesome!" Moreover, our dance teacher gave us some presents. We cried because we did not expect a present.
Also, we made okonomi-yaki and gave it out. My friends said to us "It is nice" and we were glad. I also ate a lot of traditional food from other countries.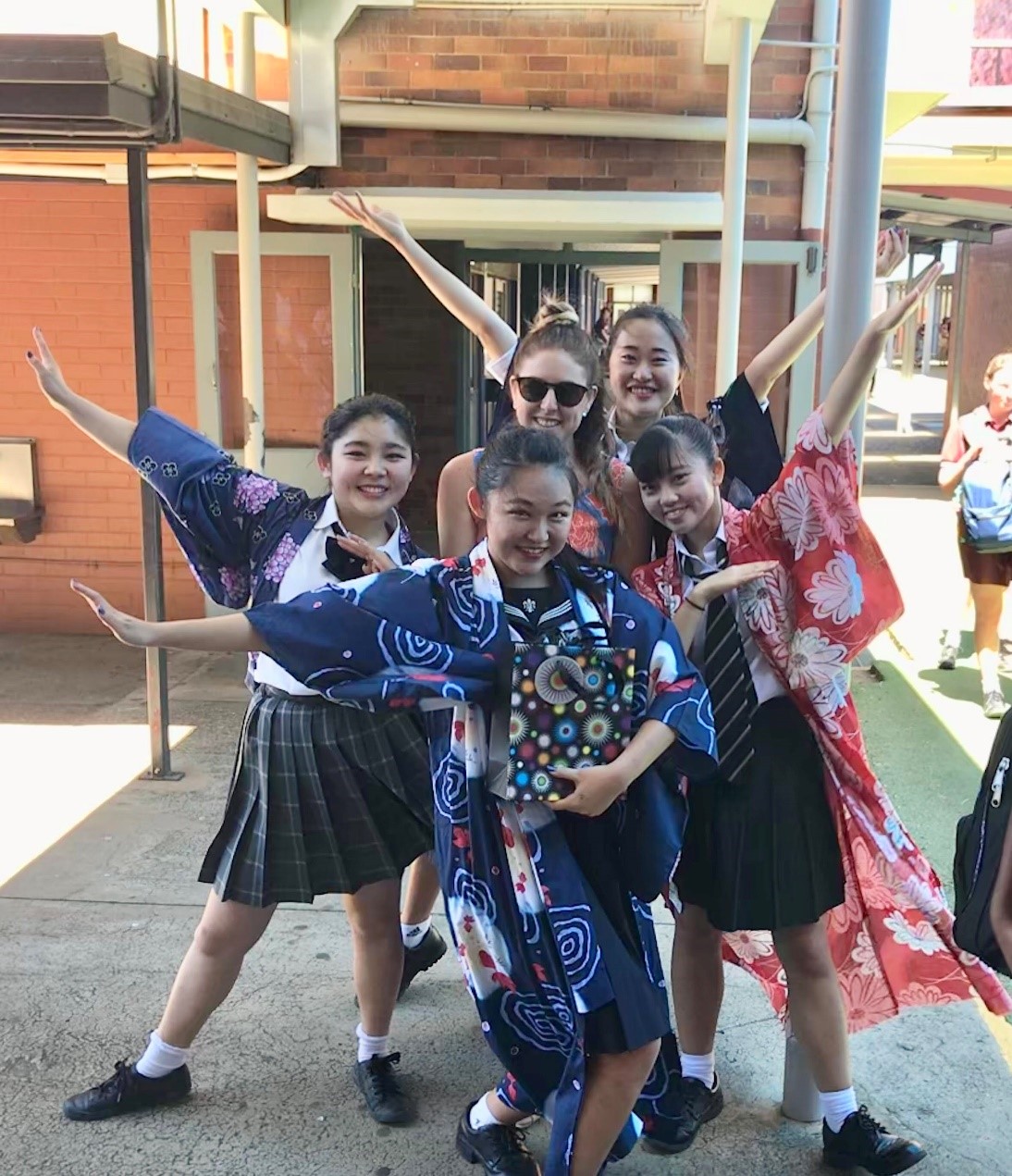 On 25th, my lovely host mate went back to Italy. I was so sad and I miss her. She was a very friendly and funny girl. She always made us laugh. She said she is going to visit Japan in two years. I promised her that I would also visit Italy and we promised we will stay in each other's house. I am looking forward to seeing her again. She is the best host sister in the world.
During the holiday, I went to many kinds of places but the best memory was the "Brisbane Festival". In this festival, they had fireworks on the Brisbane River in the evening. We waited in front of the river for 4 hours before the beginning because it was so crowded. It was quite hard waiting such a long time. However, the fireworks were literally awesome!!!! It was the best fireworks ever! So, I do not regret that we waited for 4 hours.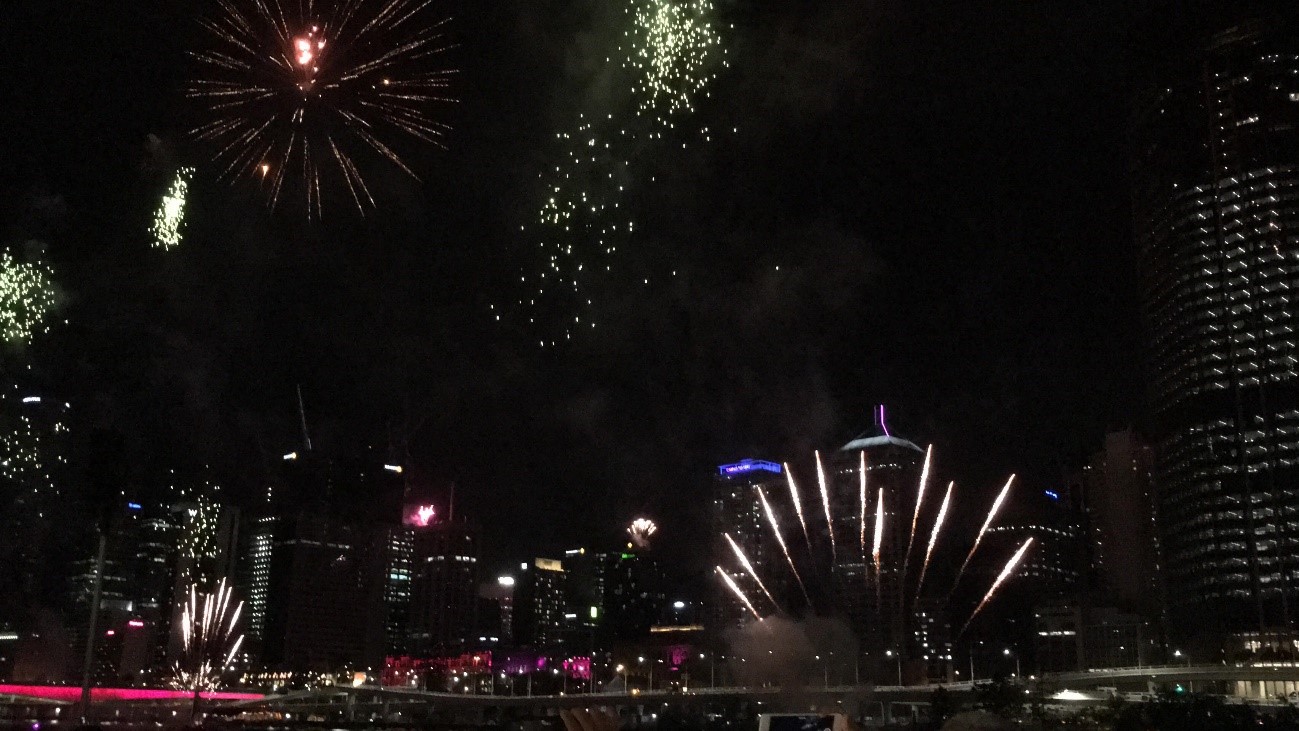 From this month, I have moved house because my host parents have gone to Canada and America in order to attend their son's wedding. My new host mother is really nice. She has a lovely dog. I am really glad that she has a dog because I love dogs. I am going to stay here for a month.
Thank you for reading my written piece of work.
See you next time!!
10/10/2018
Sayuri Kondo