第15回
2019.01.07
Hello everyone, and Happy New Year!!
I'm Sayuri Kondo.
Last year was so busy and big. The time past so quick and I cannot believe that 2019 has already started. Anyway, in this report, I am going to tell you my summer vacation.
At the beginning of the holiday, most of international students have gone because December is not only end of the year but also end of the fiscal year unlike Japan. So, I went to the airport many times to see them off and I cried so much. It was literally sad.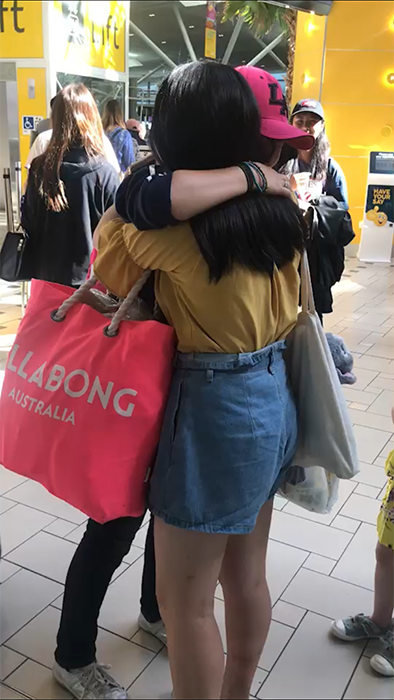 From 18 December, my mother and grandparents came to Australia to visit me. It was for the first time in nine months to see them. I went to Morton Island and Gold Coast with them. The Morton Island is the sand island which is in the Morton Bay and be known for Tangalooma Resort. In Morton Island, we fed wild dolphins for the first time. It was an awesome experience. Also, we did sand slider and snorkeling. These experience were so rare and I really enjoyed them.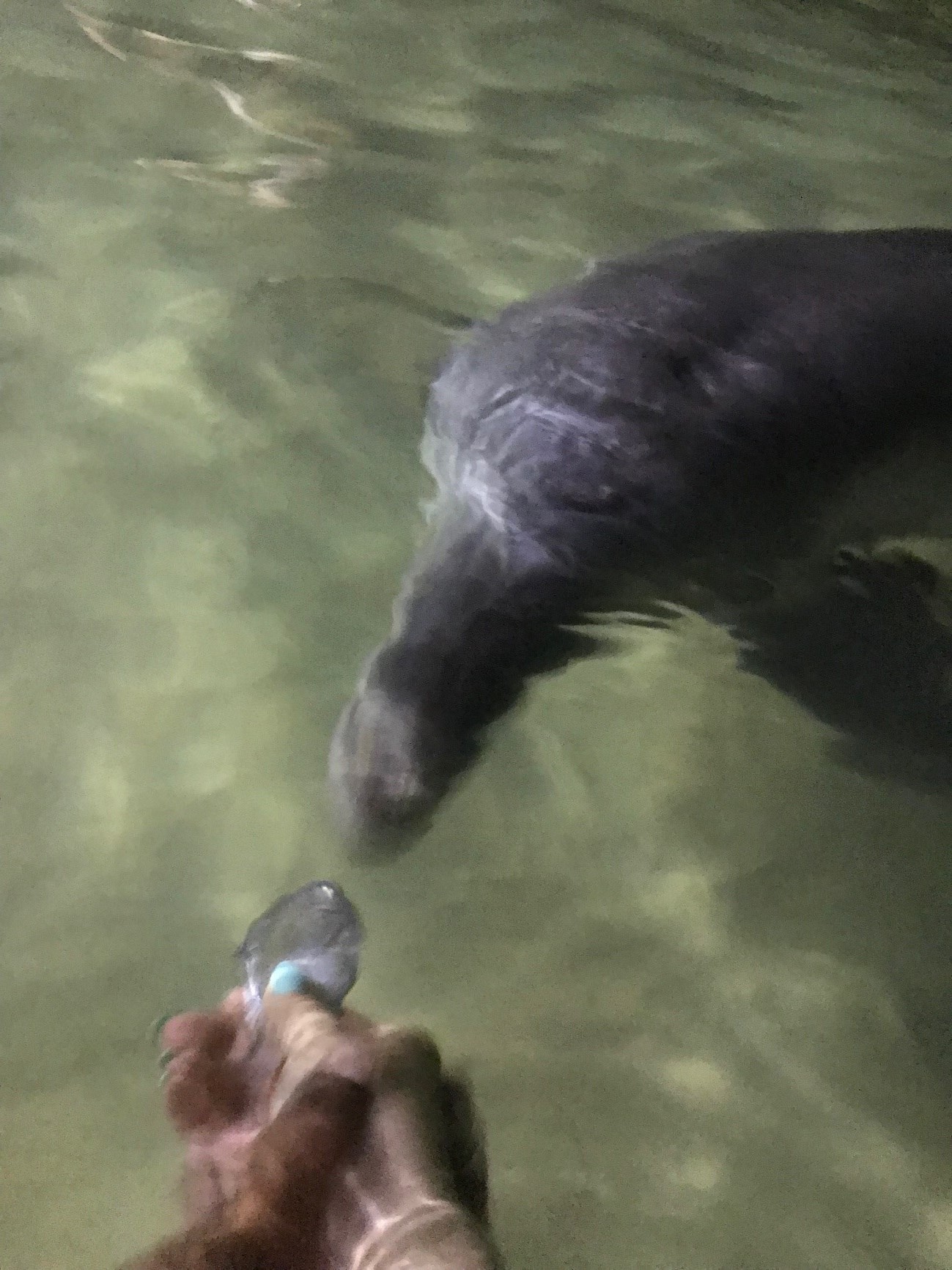 In Gold Coast, we went to the zoo and did a lot of shopping. In the zoo, we held a koala and an owl, touched kangaroos, a sheep and a snake and enjoyed a lot of animals though we had some troubles.
After my grandparents went back to Japan, my father and sister came. We also did a lot of shopping. I think we spent too much money… anyway, we joined glow worms tour as well. Do you know "glow worms"?? They are shining larvae. It sounds like gross but they are so beautiful. They are shining to get their food during they are larvae. We can only see them in Australia and New Zealand. So, if you come to Australia or New Zealand, you should go to see them!
In this holidays, I could have a lot of rare experiences as I write above. I also could saw my family and introduce them my city. In other words, I really enjoyed my holidays.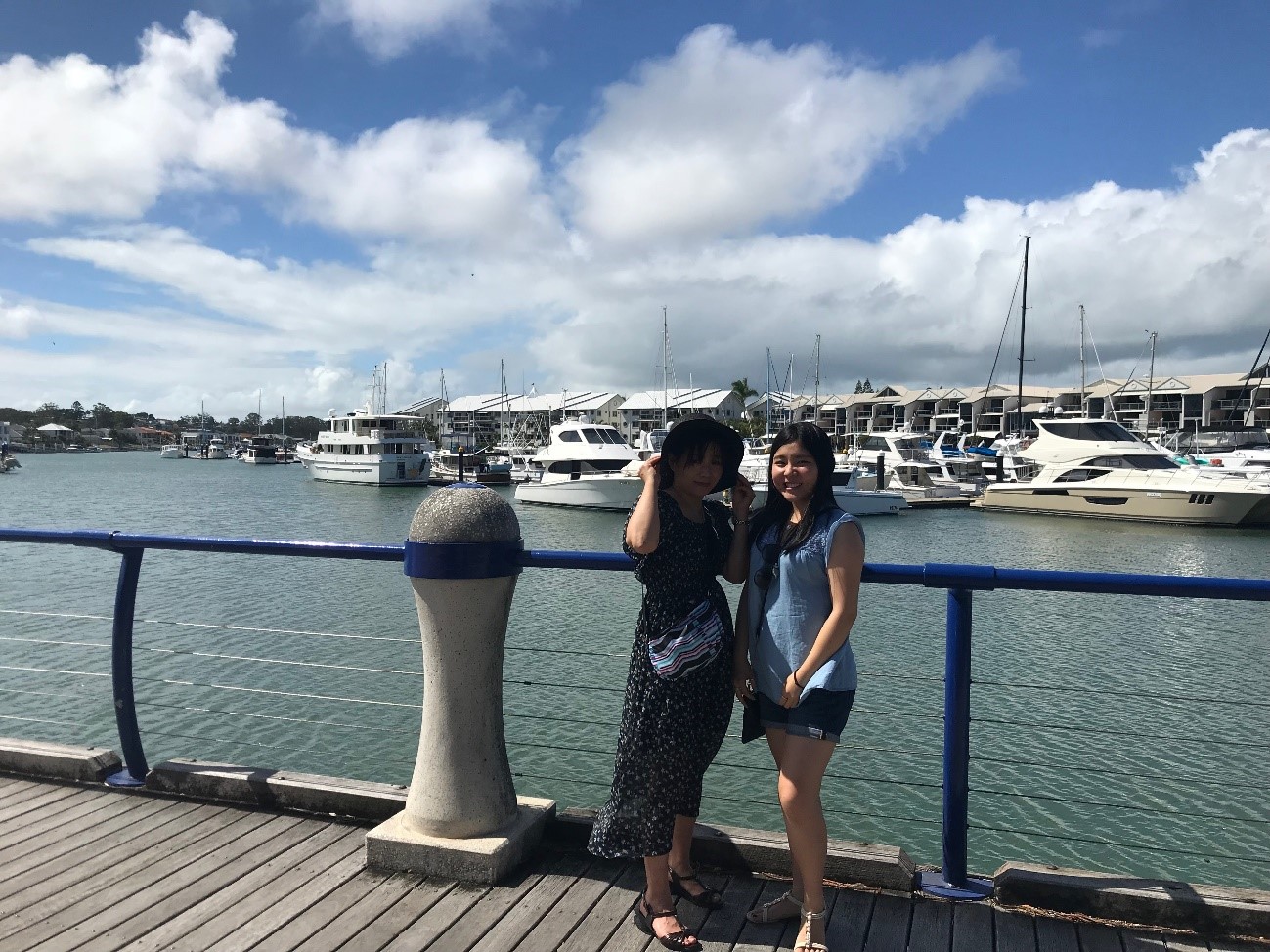 By the way, I will get new host mate from Germany on this month. I am so excited to see her. I hope she will like us and I will get along with her. She will stay six months which means she will stay longer than me. I cannot believe that I have only three months left. Some people ask me if I am excited to go home. I cannot answer this question properly every time because my feeling is both. I want to go home to see my family and friends but I also will miss my Aussie friends and host family. Anyway, I will do my best so that I would have no regrets!!!
Thank you for reading my written piece of work.
See you next time!!
7/1/2019
Sayuri Kondo