第17回
2019.02.28
Hello, everyone!
I'm Yui Akai.
How did you spend a time for Christmas and New Year?
I went to see Christmas Market, parade, party, lights and projection mapping with clock tower which is one of the landmark of Brisbane.

The scale of each events were larger than I expected and I was surprised.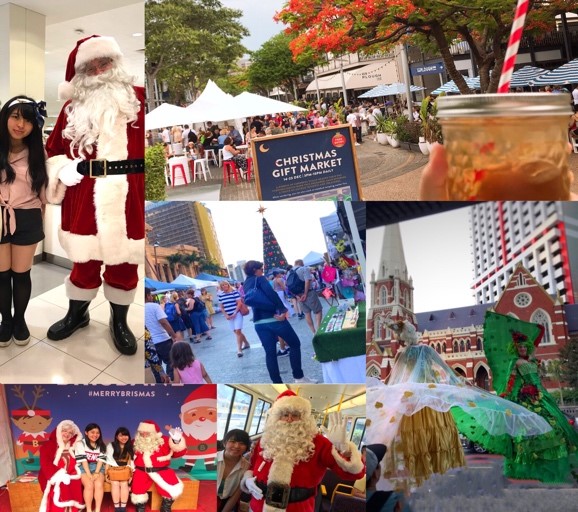 The city and parks near the city were lighted up, they had colourful lights and it was looks like I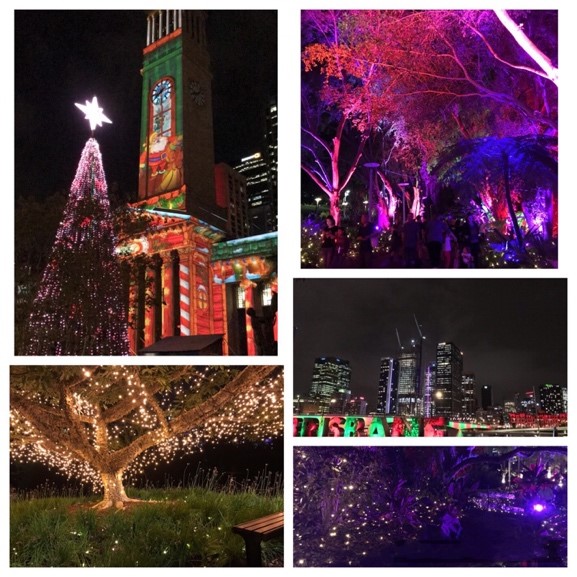 strayed into another world.
During Christmas event, we were be able to see to Santa Claus.
I met with him at the market, in the shopping centre and in the
train.
And, did you know that he is getting married?
I didn't know he has wife and I met his wife for the first time in Australia.
There was a post for the letter which send to Santa Claus.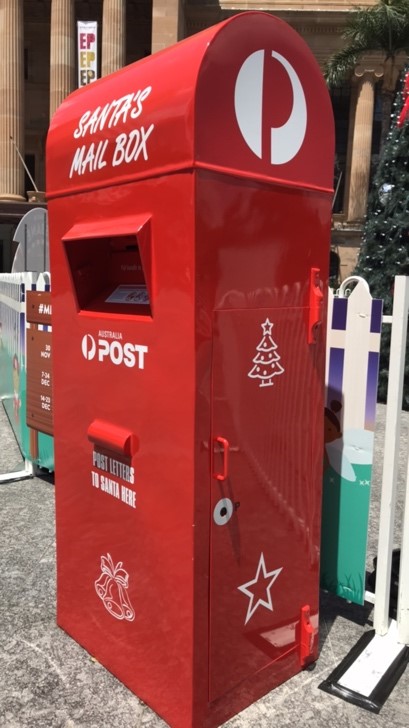 I joined the party with my host family and their relative.
We played some games, exchanged presents and enjoy the Christmas meals.
At that time, I played "MARIO CART" in Australia for the first time, I was surprised about the name of characters.
For example, I played the game with 'KINOPIO.'
But, this character's English name was 'TOAD' which originate from toadstool.
I got bit confusing XD
In this party, we ate traditional meals such as meat pie, Aussie beef and pavlova.
My favorite one is pavlova.
It is like a cake which is toppled fresh cream and fruits and ice cream to the baked meringue.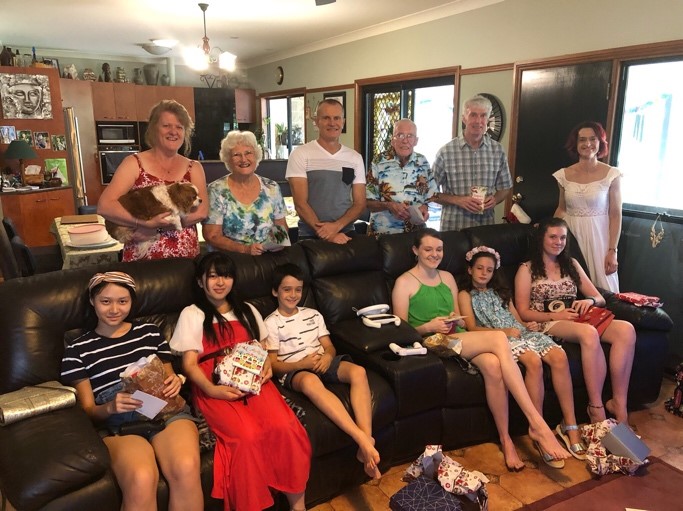 For new year, my family came to Australia to see me.
We stayed hotel in Gold Coast, and we visited many theme parks, shopping centre and beach.
I saw them after a long absence, so I was exciting while a week which they were in Australia.
A week was not enough for me, I wanted spend more time with them.
When they go back to Japan, I felt really sad.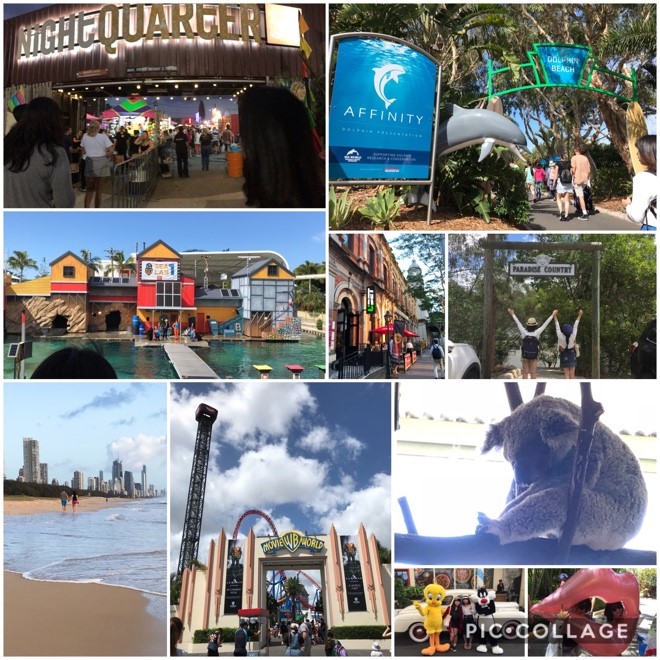 The time is not left much until back to Japan, so I'll try my best not to regret it.
Thank you for reading at the end!!
See you next month.
Yui Akai